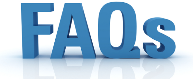 1. Why does God Allow bad thinks to happen?
There are really two parts to this question: the first being,
(i) Bad things that happen to us directly, and
(ii) Bad things that happen to others that affects us personally.
When God created us, He gave us a Free Will along with the ability to choose right from wrong. With that freedom of choice comes consequences for our decisions.
So, with respect to the first scenario, in most cases, it's our own depravity that get's us to where we're at. The Good news is, God Restores us whether that be a murderer like Moses or both a murder and adulterer as with King David.
In the second scenario, we look at things from a personal and worldly perspective. Typically, this happens when we lose a spouse, child or close relative. The reality is that we don't know what God's purpose is with those events that touched our lives in such a dramatic manner.
God wants the very best for us. We can put our trust in Him, His eternal love, forgiveness and His ultimate plan for us.
NKJV: Jeremiah 29:11, "For I know the thoughts that I think toward you, says the Lord, thoughts of peace and not of evil, to give you a future and a hope."
2. Why Can you explain the Trinity and what is the importance of it?
Some people are not familiar with the Trinity of God, those being: The Father, The Son, and The Holy Spirit. This can be an extremely difficult concept to not only comprehend, but also prove, accept and then try to explain to explain the importance of it.
There are three distinct purposes in each one of the Godheads. All are equally omniscient, omnipotent, omnipresent, eternal, and unchanging.
Each member of the Trinity has a specific role. Although each is fully God, the roles within the Trinity are distinct for each member.
In simple terms: The Father created the plan, Jesus Christ implements the plan, and the Holy Spirit administers the plan.
The importance lies within man's image, also a trinity of 3 parts:
Mind/Soul – this is where our personality resides (intellect, emotion and will).
Our Body which is living just like Jesus Christ who had a living physical body.
We have a Spirit – that's our ultimate connection to God
God wants the very best for us. We can put our trust in Him, His eternal love, forgiveness and His ultimate plan for us.
NKJV: Genesis 1:27, "So God created mankind in his own image, in the image of God he created them; male and female he created them."
NKJV: 1 John 5:7-8, "For there are three that bear witness in heaven: the Father, the Word, and the Holy Spirit; and these three are one. 8 And there are three that bear witness on earth: the Spirit, the water, and the blood; and these three agree as one."
3. Why and when should we get Baptized?
Most people are familiar with this one Biblical reference to Baptism:
NKJV: John 3:4-6, "Nicodemus said to Him, "How can a man be born when he is old? Can he enter a second time into his mother's womb and be born?"
5 Jesus answered, "Most assuredly, I say to you, unless one is born of water and the Spirit, he cannot enter the kingdom of God. 6 That which is born of the flesh is flesh, and that which is born of the Spirit is spirit".
So, what is the exact meaning of "born of water"? There are many interpretations of that phrase. In addition, there are 7 references and perspectives to Baptism in the Bible:
Baptism Unto Moses
Baptism of John
Baptism of Jesus Christ
Baptism of Christ's violent death
Baptism of the Holy Spirit
Baptism of the Disciples
Baptism for the Dead
So, which one is right? For that answer you need to start a Spiritual Journey of your own.
Baptism is the outward expression of your inward faith. It is a discipleship process between you and the Holy Spirit.
This is what we do know, if you trust in Him in faith, you will inherit eternal life:
NKJV: John 3:16, "For God so loved the world that He gave His only begotten Son, that whoever believes in Him should not perish but have everlasting life."
If you would like to find out more about the 7 Baptisms, the message and meaning they convey we would urge you to Enroll in our "Exclusive Spiritual Journey Club".
4. Is all of the Bible true and relevant in today's society?
God's message to us has never changed.
NKJV: 1 Peter 1:25, "But the word of the Lord endures forever."
The values and truths of the Bible are timeless. Cultures change, laws change but our human nature has never changed, just as God's message has never changed.
Look at the events that are happening in the world today. Mankind still faces the same problems, evil still exists in our world today just as it did in the time of Christ.
God has given us the blueprint for salvation, it's in his Word. Spent time in it, study and learn. In His Word you will find peace and eternal salvation.
NKJV: Isaiah 40:8, "The grass withers, the flower fades, But the word of our God stands forever."
5. How can God help me with my problems and help me find peace?
Let's start with "help", God is always present in our lives, even when we don't feel like He is there or even wanting to acknowledge He is there.
NKJV: Psalm 46:1-2, "God is our refuge and strength, A very present help in trouble. 2 Therefore we will not fear, even though the earth be removed…"
NKJV: 1 Corinthians 10:13, "No temptation has overtaken you except such as is common to man; but God is faithful, who will not allow you to be tempted beyond what you are able, but with the temptation will also make the way of escape, that you may be able to bear it."
NKJV: Psalm 34:17-19, "The righteous cry out, and the Lord hears, And delivers them out of all their troubles. 18 The Lord is near to those who have a broken heart, And saves such as have a contrite spirit. 19 Many are the afflictions of the righteous, But the Lord delivers him out of them all."
Let's look at "Peace", God gives us peace when our mind is focused on Him
NKJV: Isaiah 26:3, "You will keep him in perfect peace, whose mind is stayed on You, Because he trusts in You.
Christ before He took on the punishment for our sin at the cross, tells us that He gives us peace.
NKJV: John 14:27, "Peace I leave with you, My peace I give to you; not as the world gives do I give to you. Let not your heart be troubled, neither let it be afraid."
Even when we are disciplined, we are promised to have a season of peace after these times
NKJV: Hebrews 12:11, "Now no chastening seems to be joyful for the present, but painful; nevertheless, afterward it yields the peaceable fruit of righteousness to those who have been trained by it."
We all experience problems and hard times in the different "Seasons of Life".
Click here for our Video Presentation