The Bible Arranged in Chronological Order
The Bible contains two major sections: the Old Testament and the New Testament. A range of different authors wrote these across hundreds of years.
The Bible has 66 books in total. There are 39 books in the Old Testament (starting with Genesis) and 27 in the New Testament. It isn't essential to read the Bible in chronological order, but it can be a fun exercise to try and see God's Word and events in Biblical history as they occurred in their correct order.
Month 1
Day 1 NKJV: Genesis 1, "In the beginning God created the heavens and the earth." <Continue Reading>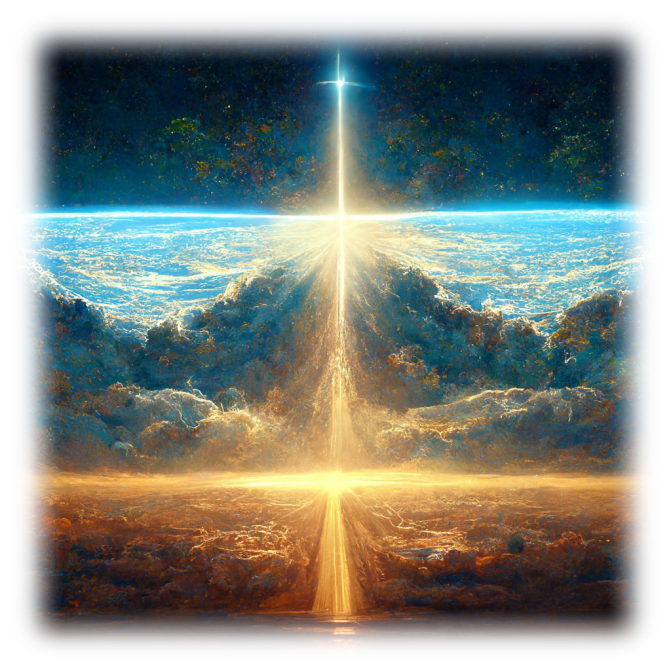 Day 2 NKJV: Genesis 3-5, "Now the serpent was more cunning than any beast of the field which
the Lord God had made. And he said to the woman…" <Continue Reading>
Day 3 NKJV: Genesis 6-9, "Now it came to pass, when men began to multiply on the face of the earth,
and daughters were born to them, 2 that the sons of God saw…"  <Continue Reading>
Day 4 NKJV: Genesis 10-11, "Now this is the genealogy of the sons of Noah: Shem, Ham, and
Japheth. And sons were born to them after the flood…"   <Continue Reading>
Day 5 NKJV: Genesis 12-15, "Now the Lord had said to Abram: "Get out …" <Continue Reading>
Day 6 NKJV: Genesis 16-19, "Now Sarai, Abram's wife, had borne him no children. And she had an
Egyptian maidservant whose name was…"        <Continue Reading>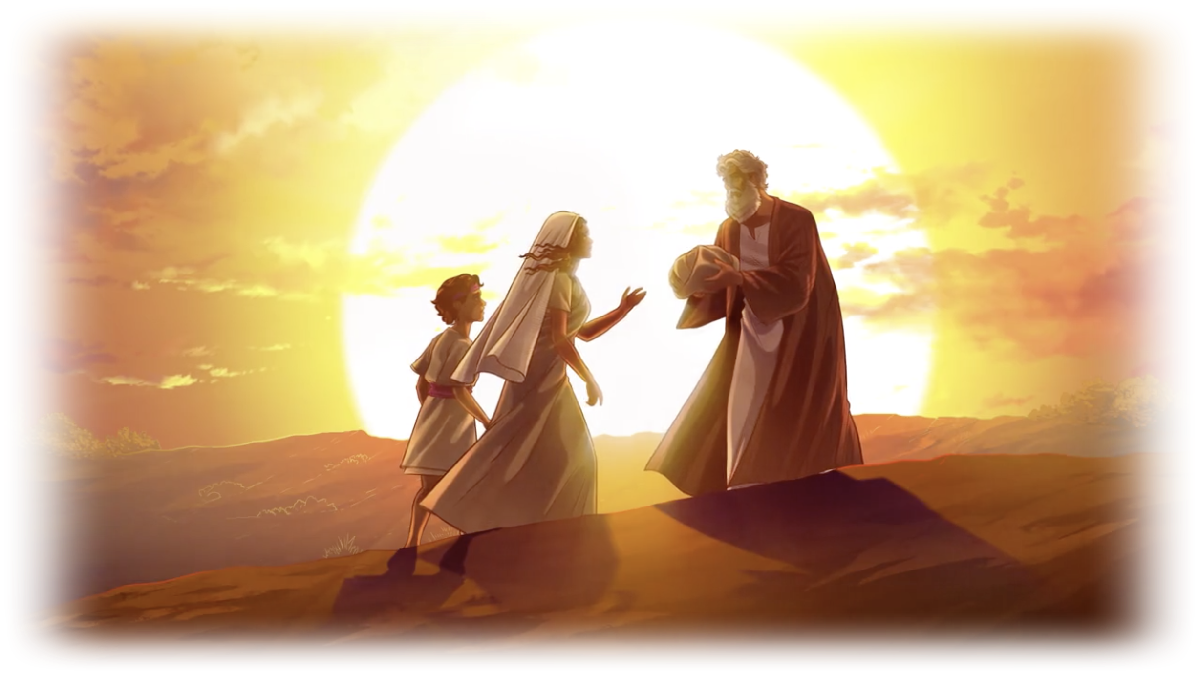 Day 7 NKJV: Genesis 20-22, "And Abraham journeyed from there to the South, and dwelt
between Kadesh and Shur, and stayed in…"    <Continue Reading>
Day 8 NKJV: Genesis 23-26, "Sarah lived one hundred and twenty-seven years; these were the years
of the life of Sarah…"        <Continue Reading>
Day 9 NKJV: Genesis 27-29, "Now it came to pass, when Isaac was old and his eyes were so dim that
he could not see, that he called Esau his older son and said to him…"   <Continue Reading>
Day 10 NKJV: Genesis 30-32, "Now when Rachel saw that she bore Jacob no children, Rachel envied
her sister, and said to Jacob…"    <Continue Reading>
Day 11 NKJV: Genesis 33-36, "Now Jacob lifted his eyes and looked, and there, Esau was coming, and
with him were four hundred men…"       <Continue Reading>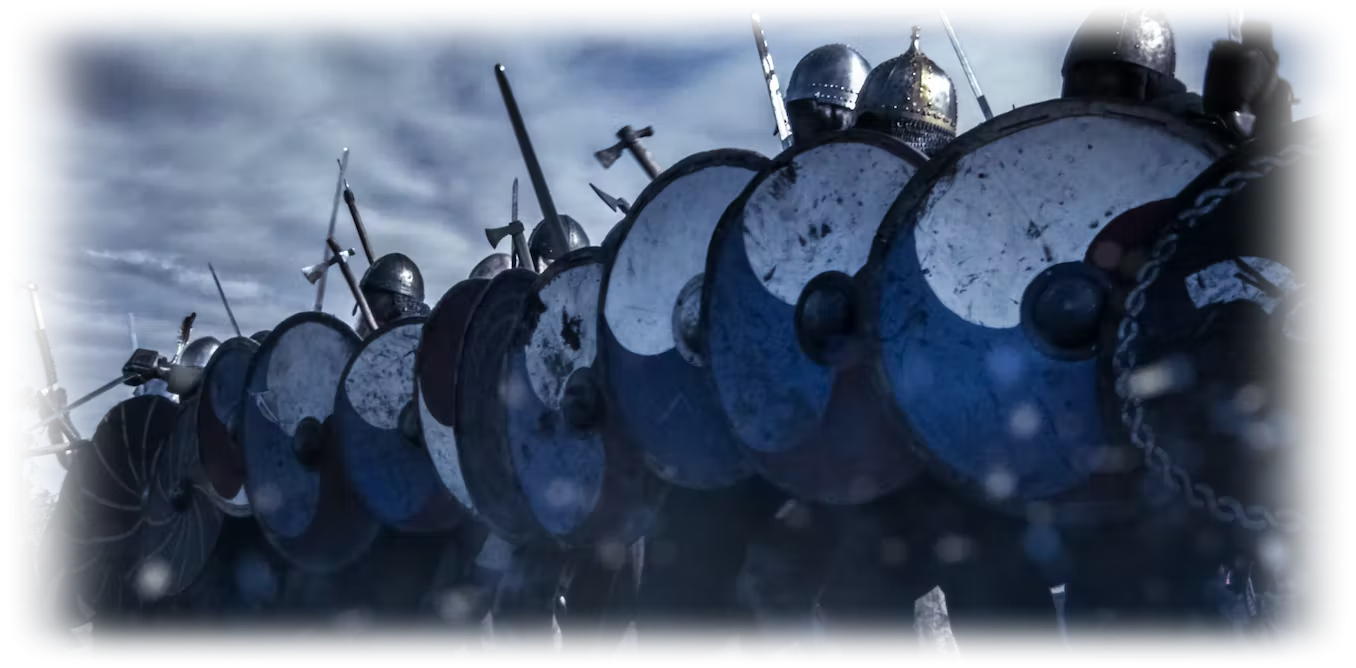 Day 12 NKJV: Genesis 37-39, "Now Jacob dwelt in the land where his father was a stranger, in the land
of Canaan. This is the history of Jacob…"      <Continue Reading>
Day 13 NKJV: Genesis 40-42, "It came to pass after these things that the butler and the baker of the
king of Egypt offended their lord, the king of Egypt…"       <Continue Reading>      
Day 14 NKJV: Genesis 43-46, "Now the famine was severe in the land…"       <Continue Reading>      
Day 15 NKJV: Genesis 47-50, "Then Joseph went and told Pharaoh, and said…"   <Continue Reading>      
Day 16 NKJV: Job 1-4, "There was a man in the land of Uz, whose name was Job; and that man
was blameless and upright, and one who…"       <Continue Reading>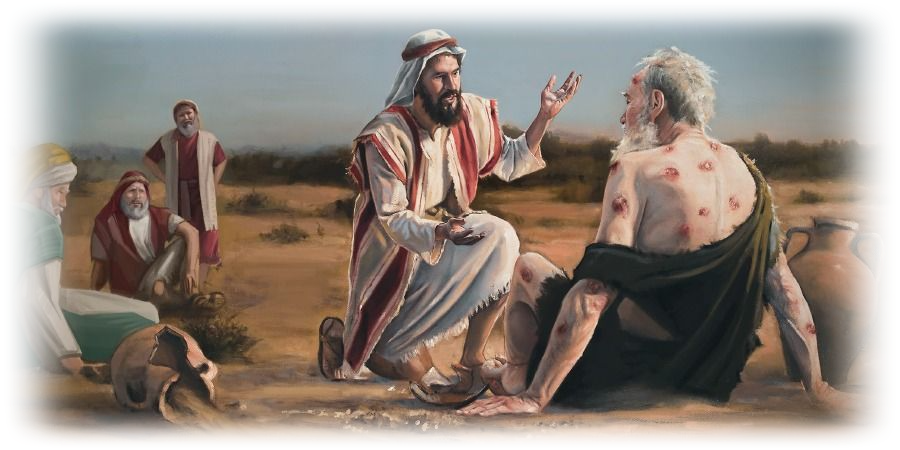 Day 17 NKJV: Job 5-7, "Call out now; Is there anyone who will answer you? And to which of the holy
ones will you turn?…"       <Continue Reading>      
Day 18 NKJV: Job 8-10, "Then Bildad the Shuhite answered and said: How long will you speak
these things…"      <Continue Reading>
Day 19 NKJV: Job 11-13, "Then Zophar the Naamathite answered and said: "Should not the multitude
of words be answered?…"    <Continue Reading>  
Day 20 NKJV: Job 14-17, "Man who is born of woman Is of few days and full of trouble. 2 He comes
forth like a flower and fades away; He flees like a…"         <Continue Reading>
Day 21 NKJV:Job 18-20, "Then Bildad the Shuhite answered and said: "How long till you put an end to
words? Gain understanding, and afterward we will…"      <Continue Reading>
Day 22 NKJV: Job 21-24, "Then Job answered and said: "Listen carefully to my speech, And let this be
your consolation…"   <Continue Reading>   
Day 23 NKJV: Job 25-27, "Then Bildad the Shuhite answered and said: "Dominion and fear belong to
Him; He makes peace in His high places. Is there any…"      <Continue Reading>
Day 24 NKJV: Job 28-31, "Surely there is a mine for silver, And a place where gold is refined. Iron is
taken from the earth, And copper is smelted from ore. Man puts an end to…"     <Continue Reading>
Day 25 NKJV: Job 32-34, "So these three men ceased answering Job, because he was righteous in his
own eyes. 2 Then the wrath of Elihu…"          <Continue Reading>      
Day 26 NKJV: Job 35-37, "Moreover Elihu answered and said: "Do you think this is right? Do you say,
'My righteousness is more than God's'? For you say…"      <Continue Reading>     
Day 27 NKJV: Job 38-42, "Then the Lord answered Job out of the whirlwind, and said: "Who is this
who darkens counsel By words without knowledge? …"    <Continue Reading>      
Day 28 NKJV: Exodus 1-4, "Now these are the names of the children of Israel who came to Egypt; each
man and his household came with Jacob…"          <Continue Reading>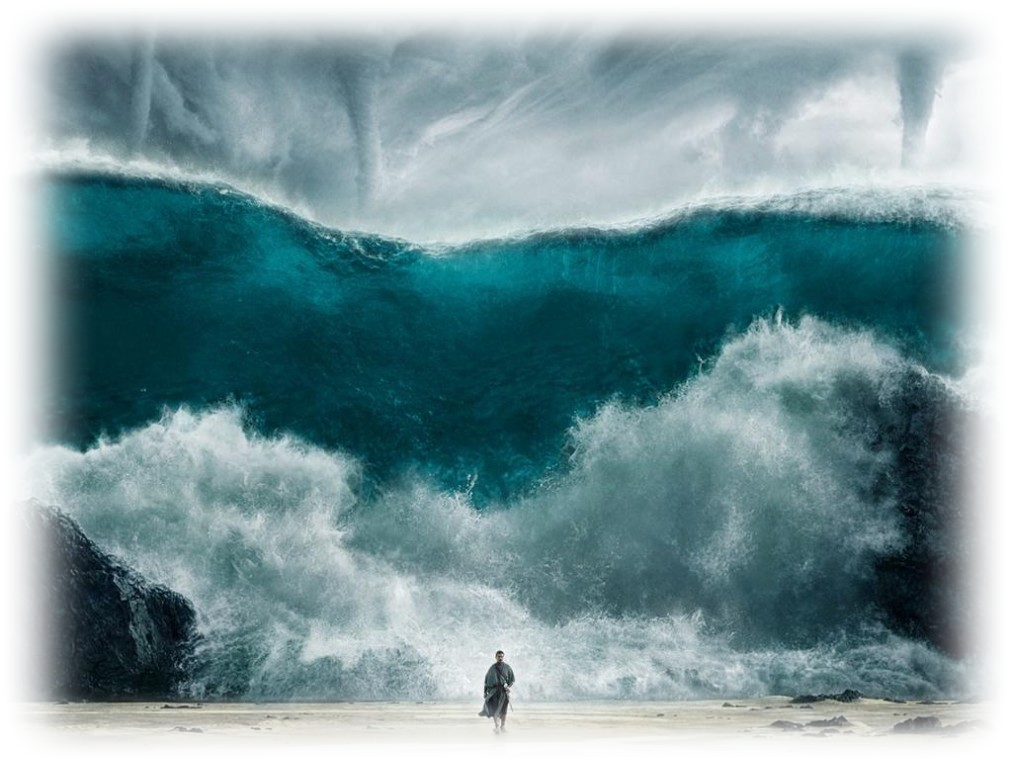 Day 29 NKJV: Exodus 5-7, "Afterward Moses and Aaron went in and told Pharaoh, "Thus says
the Lord God of Israel: 'Let My people go, that they may…"     <Continue Reading>
Day 30 NKJV: Exodus 8-10, "And the Lord spoke to Moses, "Go to Pharaoh and say to him, 'Thus says
the Lord: "Let My people go, that they may serve Me. 2 But if you refuse…"   <Continue Reading>
Day 31 NKJV: Exodus 11-13, "And the Lord said to Moses, "I will bring one more plague on Pharaoh and
on Egypt. Afterward he will let you go from here…"          <Continue Reading>
Month 2
1/Exodus 14-17
2/Exodus 18-20
3/Exodus 21-24
4/Exodus 25-27
5/Exodus 28-31
6/Exodus 32-34
7/Exodus 35-37
8/Exodus 38-40
9/Leviticus 1-4
10/Leviticus 5-7
11/Leviticus 8-10
12/Leviticus 11-13
13/Leviticus 14-16
14/Leviticus 17-19
15/Leviticus 20-23
16/Leviticus 24-27
17/Numbers 1-3
18/Numbers 4-6
19/Numbers 7-10
20/Numbers 11-14
21/Numbers 15-17
22/Numbers 18-20
23/Numbers 21-24
24/Numbers 25-27
25/Numbers 28-30
26/Numbers 31-33
27/Numbers 34-36
28/Deuteronomy 1-3
Month 3
1/Deuteronomy 4-6
2/Deuteronomy 7-9
3/Deuteronomy 10-12
4/Deuteronomy 13-16
5/Deuteronomy 17-19
6/Deuteronomy 20-22
7/Deuteronomy 23-25
8/Deuteronomy 26-28
9/Deuteronomy 29-31
10/Deuteronomy 32-34
11/Joshua 1-3
12/Joshua 4-6
13/Joshua 7-9
14/Joshua 10-12
15/Joshua 13-15
16/Joshua 16-18
17/Joshua 19-21
18/Joshua 22-24
19/Judges 1-4
20/Judges 5-8
21/Judges 9-12
22/Judges 13-15
23/Judges 16-18
24/Judges 19-21
25/Ruth 1-4
26/1 Samuel 1-3
27/1 Samuel 4-7
28/1 Samuel 8-10
29/1 Samuel 11-13
30/1 Samuel 14-16
31/1 Samuel 17-20
Month 4
1/1 Samuel 21-24
2/1 Samuel 25-28
3/1 Samuel 29-31
4/2 Samuel 1-4
5/2 Samuel 5-8
6/2 Samuel 9-12
7/2 Samuel 13-15
8/2 Samuel 16-18
9/2 Samuel 19-21
10/2 Samuel 22-24
11/Psalms 1-3
12/Psalms 4-6
13/Psalms 7-9
14/Psalms 10-12
15/Psalms 13-15
16/Psalms 16-18
17/Psalms 19-21
18/Psalms 22-24
19/Psalms 25-27
20/Psalms 28-30
21/Psalms 31-33
22/Psalms 34-36
23/Psalms 37-39
24/Psalms 40-42
25/Psalms 43-45
26/Psalms 46-48
27/Psalms 49-51
28/PsaIms 52-54
29/Psalms 55-57 3
30/Psalms 58-60
Month 5
1/Psalms 61-63
2/Psalms 64-66
3/Psalms 67-69
4/Psalms 70-72
5/Psalms 73-75
6/Psalms 76-78
7/Psalms 79-81
8/Psalms 82-84
9/Psalms 85-87
10/Psalms 88-90
11/PsaIms 91-93
12/Psalms 94-96
13/Psalms 97-99
14/Psalms 100-102
15/Psalms 103-105
16/Psalms 106-108
17/Psalms 109-111
18/Psalms 112-114
19/Psalms 115-118
20/Psalms 119
21/Psalms 120-123
22/Psalms 124-126
23/Psalms 127-129
24/Psalms 130-132
25/Psalms 133-135
26/Psalms 136-138
27/Psalms 139-141
28/Psalms 142-144
29/Psalms 145-147
30/Psalms 148-150
31/1 Kings 1-4
Month 6
1/Proverbs 1-3
2/Proverbs 4-7
3/Proverbs 8-11
4/Proverbs 12-14
5/Proverbs 15-18
6/Proverbs 19-21
7/Proverbs 22-24
8/Proverbs 25-28
9/Proverbs 29-31
10/Ecclesiastes 1-3
11/Ecclesiastes 4-6
12/Ecclesiastes 7-9
13/Ecclesiastes 10-12
14/Songs 1-4
15/Songs 5-8
16/1 Kings 5-7
17/1 Kings 8-10
18/1 Kings 11-13
19/1 Kings 14-16
20/1 Kings 17-19
21/1 Kings 20-22
22/2 Kings 1-3
23/2 Kings 4-6
24/2 Kings 7-10
25/2 Kings 11—14:20
26/Joel 1-3
27/2 Kings 14:21-25 Jonah 1-4
28/2 Kings 14:26-29 Amos 1-3
29/Amos 4-6
30/Amos 7-9
Month 7
1/2 Kings 15-17
2/Hosea 1-4
3/Hosea 5-7
4/Hosea 8-10
5/Hosea 11-14
6/2 Kings 18, 19
7/Isaiah 1-3
8/Isaiah 4-6
9/Isaiah 7-9
10/Isaiah 10-12
11/Isaiah 13-15
12/Isaiah 16-18
13/Isaiah 19-21
14/Isaiah 22-24
15/Isaiah 25-27
16/Isaiah 28-30
17/Isaiah 31-33
18/Isaiah 34-36
19/lsaiah 37-39
20/Isaiah 40-42
21/Isaiah 43-45
22/Isaiah 46-48
23/Isaiah 49-51
24/Isaiah 52-54
25/Isaiah 55-57
26/Isaiah 58-60
27/Isaiah 61-63
Month 8
1/2 Kings 20,21
2/Zephaniah 1-3
3/Habakkuk 1-3
4/2 Kings 22-25
5/Obadiah Jeremiah 1, 2
6/Jeremiah 3-5
7/Jeremiah 6-8
8/Jeremiah 9-12
9/Jeremiah 13-16
10/Jeremiah 17-20
11/Jeremiah 21-23
12/Jeremiah 24-26
13/Jeremiah 27-29
14/Jeremiah 30-32
15/Jeremiah 33-36
16/Jeremiah 37-39
17/Jeremiah 40-42
18/Jeremiah 43-46
19/Jeremiah 47-49
20/Jeremiah 50-52
21/Lamentations 1-5
22/1 Chronicles 1-3
23/1 Chronicles 4-6
24/1 Chronicles 7-9
25/1 Chronicles 10-13
26/1 Chronicles 14-16
27/1 Chronicles 17-19
28/1 Chronicles 20-23
29/1 Chronicles 24-26
30/1 Chronicles 27-29
31/2 Chronicles 1-3
Month 9
1/2 Chronicles 4-6
2/2 Chronicles 7-9
3/2 Chronicles 10-13
4/2 Chronicles 14-16
5/2 Chronicles 17-19
6/2 Chronicles 20-22
7/2 Chronicles 23-25
8/2 Chronicles 26-29
9/2 Chronicles 30-32
10/2 Chronicles 33-36
11/Ezekiel 1-3
12/Ezekiel 4-7
13/Ezekiel 8-11
14/Ezekiel 12-14
15/Ezekiel 15-18
16/Ezekiel 19-21
17/Ezekiel 22-24
18/Ezekiel 25-27
19/Ezekiel 28-30
20/Ezekiel 31-33
21/Ezekiel 34-36
22/Ezekiel 37-39
23/Ezekiel 40-42
24/Ezekiel 43-45
25/Ezekiel 46-48
26/Daniel 1-3
27/Daniel 4-6
28/Daniel 7-9
29/Daniel 10-12
30/Esther 1-3
Month 10
1/Esther 4-7
2/Esther 8-10
3/Ezra 1-4
4/Haggai 1, 2 Zechariah 1, 2
5/Zechariah 3-6
6/Zechariah 7-10
7/Zechariah 11-14
8/Ezra 5-7
9/Ezra 8-10
10/Nehemiah 1-3
11/Nehemiah 4-6
12/Nehemiah 7-9
13/Nehemiah 10-13
14/Malachi 1-4
15/Matthew 1-4
16/Matthew 5-7
17/Matthew 8-11
18/Matthew 12-15
19/Matthew 16-19
20/Matthew 20-22
21/Matthew 23-25
22/Matthew 26-28
23/Mark 1-3
24/Mark 4-6
25/Mark 7-10
26/Mark 11-13
27/Mark 14-16
28/Luke 1-3
29/Luke 4-6
30/Luke 7-9
31/Luke 10-13
Month 11
1/Luke 14-17
2/Luke 18-21
3/Luke 22-24
4/John 1-3
5/John 4-6
6/John 7-10
7/John 11-13
8/John 14-17
9/John 18-21
10/Acts 1,2
11/Acts 3-5
12/Acts 6-9
13/Acts 10-12
14/Acts 13, 14
15/James 1. 2
I6/James 3-5
17/Galatians 1-3
18/Galatians 4-6
19/Acts 15-18:11
20/1 Thessalonians 1-5
21/2 Thessalonians 1-3 Acts 18:12—19:10
22/1 Corinthians 1-4
23/1 Corinthians 5-8
24/1 Corinthians 9-12
25/1 Corinthians 13-16
26/Acts 19:11—20:1 2 Corinthians 1-3
27/2 Corinthians 4-6
28/2 Corinthians 7-9
29/2 Corinthians 10-13
30/Acts 20:2 Romans 1-4
Month 12
1/Romans 5-8
2/Romans 9-11
3/Romans 12-16
4/Acts 20:3—22
5/Acts 23-25
6/Acts 26-28
7/Ephesians 1-3
8'Ephesians 4-6
9/Philippians 1-4
10/Colossians 1-4
11/Hebrews 1-4
12/Hebrews 5-7
13/Hebrews 8-10
14/Hebrews 11-13
15/Philemon., 1 Peter / 1, 2
16/1 Peter 3-5
17/2 Peter 1-3
18/1 Timothy 1-3
19/1 Timothy 4-6
20/Titus 1-3 21
21 Timothy 1-4
22/1 John 1,2
23/1 John 3-5
24/2 John, 3 John, Jude
25/Revelation 1-3
26/Revelation 4-6
27/Revelation 7-9
28/Revelation 10-12
29/Revelation 13-15
30/Revelation 16-18
31/Revelation 19-22