How To Mature in Christ
1st Stage Spiritual Infancy – Babes
Your Assurance of Salvation
Assurance of Salvation is available to all who come to Christ for the Gift of Eternal Life by fulfilling the conditions according to the Will of God which are emphasized in the New Testament.
Salvation and Eternal Life is freely available to all who respond to God's Love in God's way. However, there are certain steps or actions that must be taken. Together these steps are the means of appropriating Salvation and reflect the reality of possessing Salvation in Christ as well as an appreciation of the work the Lord Jesus Christ finished for us on Calvary and His Resurrection.
Five Steps To Assurance of Salvation:
1. The First Step that one must take before he or she can be born again is to confess or admit that one is a sinner.
NKJV: 1 John 1:9, "If we confess our sins, He is faithful and just to forgive us our sins and to cleanse us from all unrighteousness."
NKJV: Romans 3:23, "for all have sinned and fall short of the glory of God,"
NKJV: Romans 5:12, "Therefore, just as through one man sin entered the world, and death through sin, and thus death spread to all men, because all sinned"
NKJV: John 3:36, "He who believes in the Son has everlasting life; and he who does not believe the Son shall not see life, but the wrath of God abides on him."
NKJV: Romans 1:18,"For the wrath of God is revealed from heaven against all ungodliness and unrighteousness of men, who suppress the truth in unrighteousness"
NKJV: 1Timothy 1:15, "this is a faithful saying and worthy of all acceptance, that Christ Jesus came into the world to save sinners, of whom I am chief."
2. The Second Step – Repent. Once there is recognition of sinfulness and confession of it to God, there must be a change of direction.
NKJV: Luke13:3-5, "I tell you, no; but unless you repent you will all likewise perish. Or those eighteen on whom the tower in Siloam fell and killed them, do you think that they were worse sinners than all other men who dwelt in Jerusalem? I tell you, no; but unless you repent you will all likewise perish."
3. The Third Step toward eternal life is to believe with your heart or commit your life, your all to the Lord Jesus Christ.
NKJV: Romans 10:9, "that if you confess with your mouth the Lord Jesus and believe in your heart that God has raised Him from the dead, you will be saved."
4. The Fourth Step is to receive the Lord Jesus Christ as your Savior.
NKJV: John1:12-13, "But as many as received Him, to them He gave the right to become children of God, to those who believe in His name: who were born, not of blood, nor of the will of the flesh, nor of the will of man, but of God."
NKJV: Revelation3: 20, "Behold, I stand at the door and knock. If anyone hears My voice and opens the door, I will come in to him and dine with him, and he with Me."
NKJV: Mark 8:37, "Or what will a man give in exchange for his soul?"
5. The Fifth Step is to confess the Lord Jesus Christ,
NKJV: Romans 10:9-10, "that if you confess with your mouth the Lord Jesus and believe in your heart that God has raised Him from the dead, you will be saved. For with the heart one believes unto righteousness, and with the mouth
confession is made unto salvation."   
NKJV: Matthew 10: 32-33, "Therefore whoever confesses Me before men, him I will also confess before My Father who is in heaven. But whoever denies Me before men, him I will also deny before My Father who is in heaven."  
Areas of Spiritual Growth
There are seven areas of Spiritual Growth in the life in Christ to which every true believer must give attention if he/she is going to fully mature. Each of these seven areas are vitally important to your growth in Christ and to the full enjoyment of the more abundant life (John 10:10) which the Lord Jesus Christ wants you to live.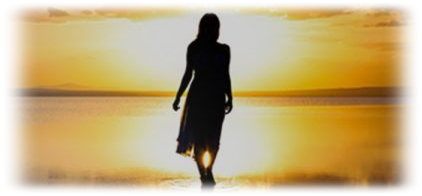 5. Financing: How To Give And How To Buy
NKJV: 2 Corinthians 9:6-13, "But this I say: He who sows sparingly will also reap sparingly, and he who sows bountifully will also reap bountifully. So let each one give as he purposes in his heart, not grudgingly or of necessity; for God loves a cheerful giver. And God is able to make all grace abound toward you, that you, always having all sufficiency in all things, may have an abundance for every good work. As it is written:

"He has dispersed abroad,
He has given to the poor;
His righteousness endures forever."

Now may He who supplies seed to the sower, and bread for food, supply and multiply the seed you have sown and increase the fruits of your righteousness, while you are enriched in everything for all liberality, which causes thanks giving through us to God. For the administration of this service not only supplies the needs of the saints, but also is abounding through many thanks givings to God, while, through the proof of this ministry, they glorify God for the obedience of your confession to the gospel of Christ, and for your liberal sharing with them and all men,"
NKJV: 1 Corinthians 16:1-2, "Now concerning the collection for the saints, as I have given orders to the churches of Galatia, so you must do also: On the first day of the week let each one of you lay something aside, storing up as he may prosper, that there be no collections when I come."
6. Following: How to live and How to Walk
NKJV: Luke 9:23,  "Then He said to them all, "If anyone desires to come after Me, let him deny himself, and take up his cross daily, and follow Me.
NKJV: John 21:22, "Jesus said to him, "If I will that he remain till I come, what is that to you? You follow Me."
7. Faithfulness: How to Serve and How to Build
NKJV: Revelation 2:10, "Do not fear any of those things which you are about to suffer. Indeed, the devil is about to throw some of you into prison, that you may be tested, and you will have tribulation ten days. Be faithful until death, and I will give you the crown of life."

NKJV: Nehemiah 4:6, " So we built the wall, and the entire wall was joined together up to half its height, for the people had a mind to work."

NKJV: 1 Corinthians 15:58, " Therefore, my beloved brethren, be steadfast, immovable, always abounding in the work of the Lord, knowing that your labor is not in vain in the Lord."
Why And How You Should Study for Your Spiritual Growth in Christ
The Reason Why…
NKJV: 2 Timothy 2:15 "Study to show thyself approved unto God, a workman that needs not to be ashamed, rightly dividing the word of truth."
How To Do It…
Look up each reference in the Bible. Along with your Bible, a journal with a pen or pencil is helpful.  We have provided blank pages to record your thoughts, or areas of your life you may want to change.
Think! PRAY! Before your study in order to gain insight. Pray again after recording your thoughts, answering the questions or how to put into practice what you have learned.
NKJV: Acts 17:11, "These were more noble than those in Thessalonica, in that they received the word with all readiness of mind, and searched the scriptures daily, whether those things were so."